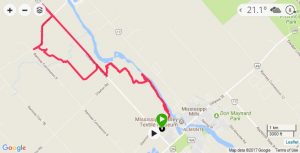 A couple of weekends ago I decided to head out with my son & 510 for a nice drive to Lanark / Almonte region. There were postings of a new trail network and it read as a nice short'ish setup – perfect for younger riders.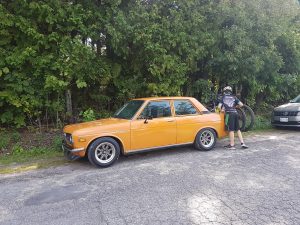 All in all, the ride did not disappoint. The trailhead is small but if you take Hwy 29 NE out of town and then a quick right onto Strathburn Street at the edge of town you'll see the trailhead on your left.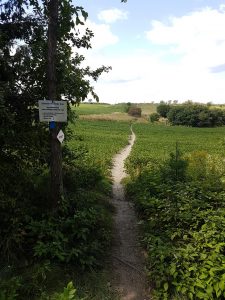 The first part is nice trail as you work your through a few properties enroute to the river.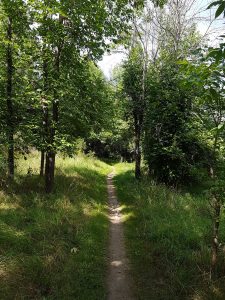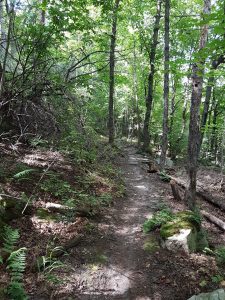 Once at the Mississippi river (no, not the same one in the US) you follow it for a bit before heading back out of the valley.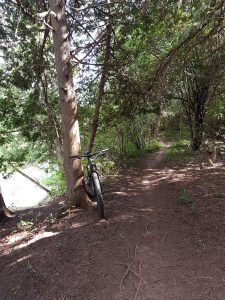 This is where the trail character takes a turn and becomes quite chunky with loose rocks etc. Similar to Rock Hopper in KL.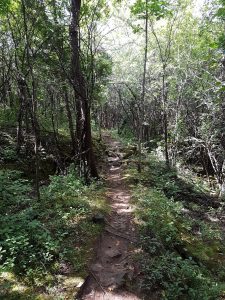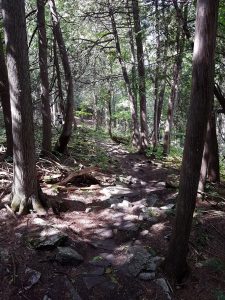 There are several off-shoot loops which are well marked on local signs (one tip painted blue to show the main trail, another tip is black from some extra rock if you so choose).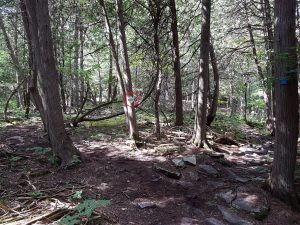 Eventually you pop out into a field and then a gravel road. This is a connector to another fun section and is well worth the 2-3 min effort to get there. You roll down into a small valley and before climbing out keep an eye out for a small trailhead on your right.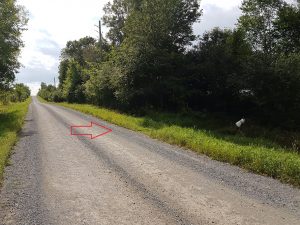 Here the character changes again and the trail works along a ravine. It's super fun , much like a roller coaster. The trail is well built w/o surprises so you can let the bike roll here – keep in mind there are a couple of tighter but manageable spots.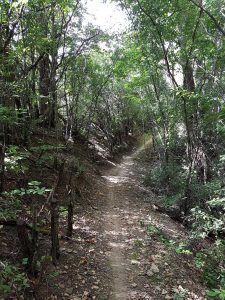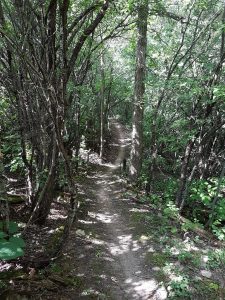 Occasionally the trail pops up & out onto a field. The wheat was fully gown and with the light & weather on that day, it was beautiful.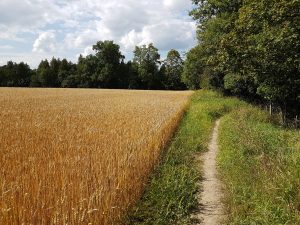 This field -> ravine repeats a few times until you're back onto Hwy 29.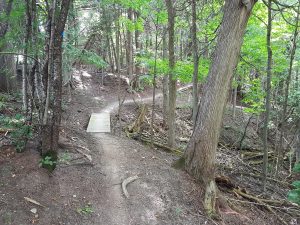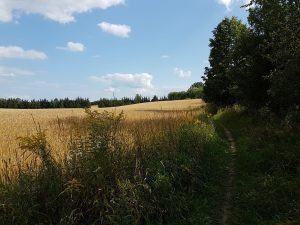 The trail does continue on the other side of Hwy 29 but I wouldn't recommend it until the locals get better signage & access. As you can see on my GPS map above, we did attempt it but got lost (going wayyy too far down Hwy 29). The crossing is only a couple hundred meters down the road after a guardrail. Much of the back portion felt like mileage-adder rather than can't-miss single track.
Before heading home I recommend you check out the town of Almonte if you haven't already done so. It's a pretty old-town setup right beside the Mississippi river.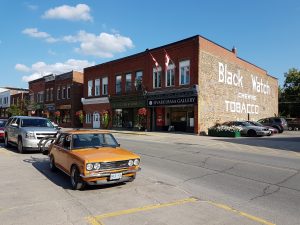 I've been told the ice cream is too bad either, especially after 1.5hrs and close to 20km.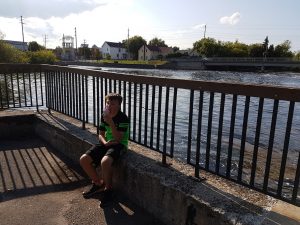 Overall I was really impressed with what the locals accomplished, both in private land access and quality of trail. There's definitely lots of untapped potential in the back portion so I'm optimistic this network will continue to grow.