In an OttawaVelo first, and possibly not last, I'll be posting some pictures of my trail run (16km out & back) along the famous coastal trail from St Tropez.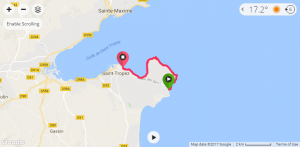 Translated to English, Le Sentier du Littoral means 'Costal path trail', in this case around Cape St-Tropez. St-Tropez started once as a small fishing village. It soon became famous with artists and jet-setters to eventually become a bit of a ritz-y village.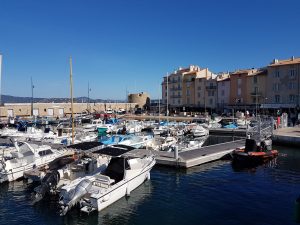 The trail starts after the cemetery located below the citadel.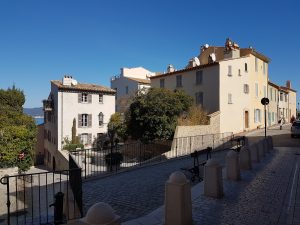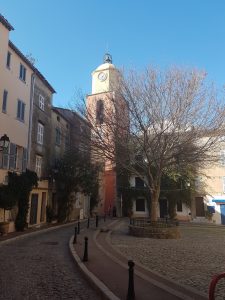 The first portion starts along beaches of the Mediterranean sea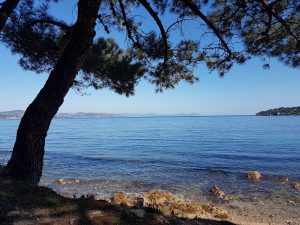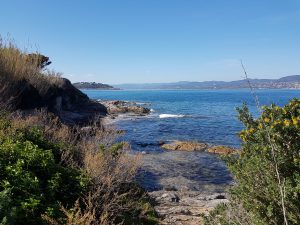 Eventually the trail works it's way between million dollar mansions and the coast line.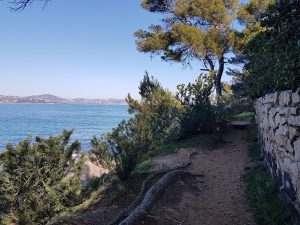 Being a MTBer at heart it's easy to wonder if this trail is feasible by bike. While there were no signs indicating they weren't allowed, common sense would quickly show that it's not feasible. There were several obstacle-like portions along jagged rocks & elevated sections that I would hesitate to put any children through.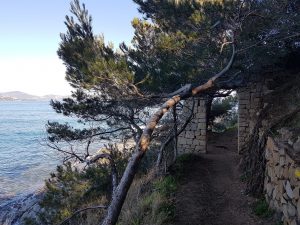 Eventually it's rounds the cape and the terrain becomes a little more raw. Wind and swells also increase as we leave the Golf of St-Tropez.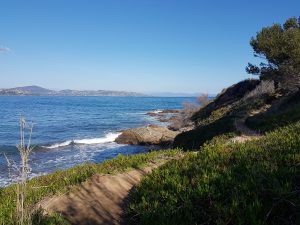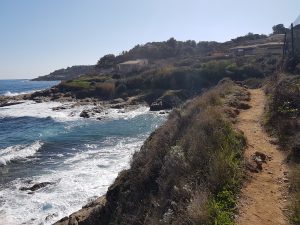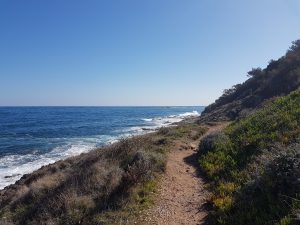 Eventually the trail crosses a few beautiful but somewhat raw beaches. I didn't bother with pictures as there were a few local women who apparently found it quite warm that day.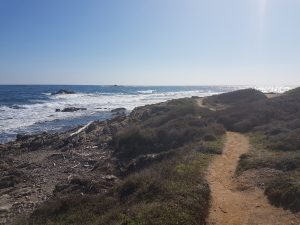 Whenever the beaches ended the trail continued along some beautiful shoreline.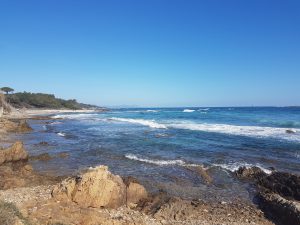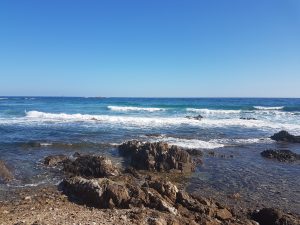 Running out of legs, and time, I turned back at what I believe was 'Tiki beach'. Had I had some means of a lift back to St-Tropez I would have continued down along the coast for another 5-10 km.