I've never been to Spain, and this trip was my chance to finally visit Barcelona and add this country to my list of places ridden.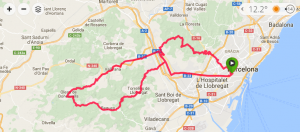 When searching which route to take I did my usual MapMyRide, Strava, RideWithGPS sites. Most of the 'epic' routes recommended climbing the mounting overseeing the city to the west, and the gravel climb up to Begues. This would be a 82.82km ride with 5,500 feet.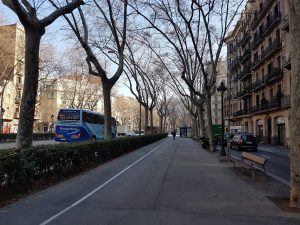 First off, Barcelona is a GREAT cycling city! Lots of designated lanes in the main (and massive!) Boulevards and side roads.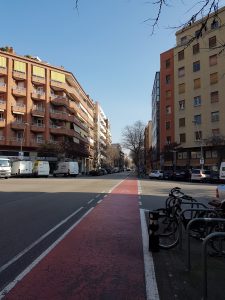 Separate lanes, complete with bike traffic lights.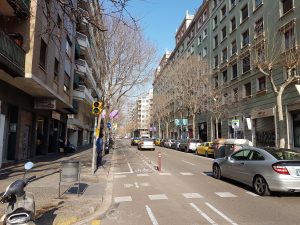 In no time I was climbing the mountain butting up to the West of the city. As beautiful as it was, pollution was evidentially visible (and could be smelled within the city itself).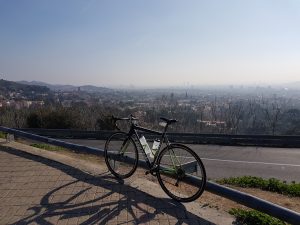 Further up the climb there were several signs reminding motorists to respect a cyclists space when passing.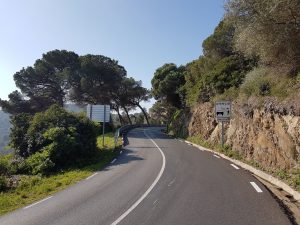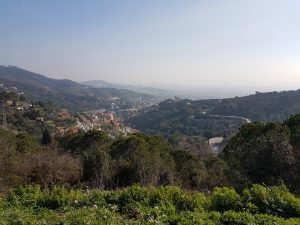 Once you crest the summit, there's a bit of a decent and then you climb for a bit more.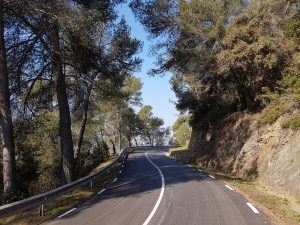 Eventually I rode a nice decent (no surprises, open'ish turns and nice pavement w/o crazy grades). I crossed the valley and a fairly industrial region to start climbing the next mountain further to the West.
My route took me through a national/regional park. The roads were wider than the one I experienced in France, but traffic was still minimal.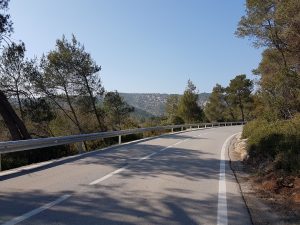 Several quiet roads where included in this route. Nice to see some Spanish vineyards.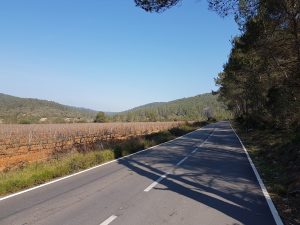 While I didn't really enjoy the day's route (too much of it was urban/industrial), I really appreciated the accepting culture towards to cyclists. I felt just as safe biking in Spain as France.