One last go before I pack up. I found what looked to be an interesting route so I held off on packing the bike until after the ride – and right before I left St-Maxime for home.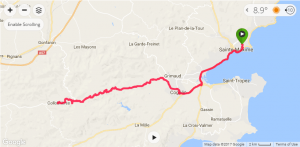 My ride to Collobrieres would be an out & back, 82.3km, 5140 feet. As this would be my last outing in France, I emptied the tank – which was a nice change from the typical 70-80% cruising (in order to survive 2.5 weeks of daily activity).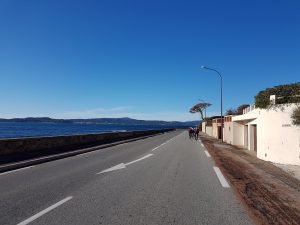 Being Sunday, the main coastal road was a little quieter. I'm not sure if it's the cause or effect, but there's a ton more roadies out on Sunday.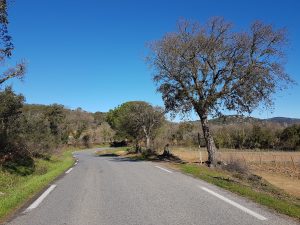 This ride was a little more… green. The day before there was a ton of rain and near 100 kph winds (still 25-40kph on this outing). That precipitation seemed to have an almost instant effect to the vegetation.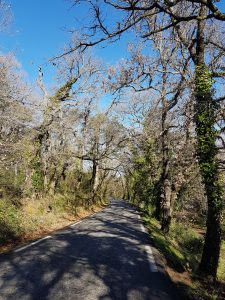 All the locals took the opportunity to enjoy what was a beautiful early spring day.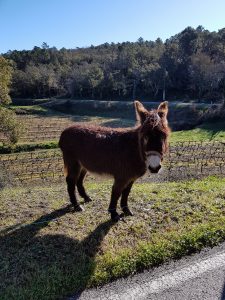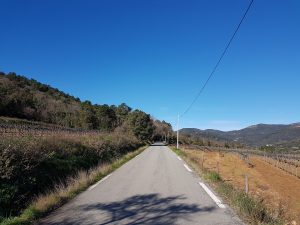 The climb up to Collobrieres was a really nice sustained gradient. It felt good to put some sustained torque through those pedals.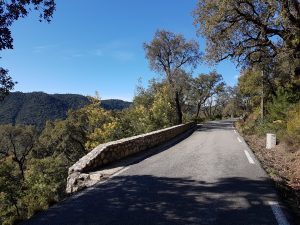 As usual, the excellent French regional road signs let me know where I was and how far to my destination.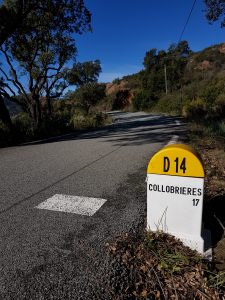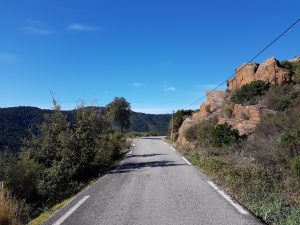 Near the summit I was surprised to see a perfect view down to the Golf of Tropez. The town of St-Tropez can be seen on the right side of the bay.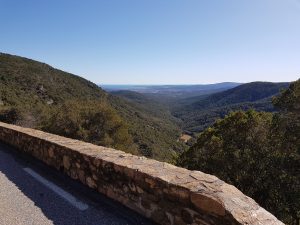 After yesterday's rain, lots of water was coming down the mountain. A few sections had sand & gravel run-off as well.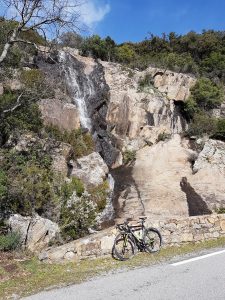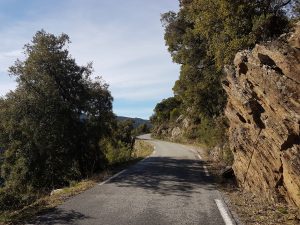 This region is known for their cork trees. Apparently the bark can be removed w/o hurting the tree.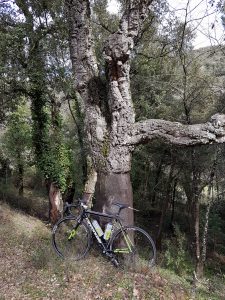 Collobrieres was a nice little quite town. Given the high standard of France, there was nothing fancy here – but it would easily be a tourist hotspot back in Ontario.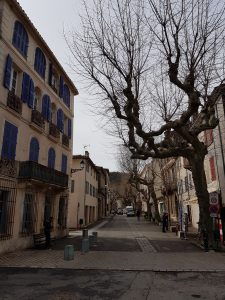 Main square was busy.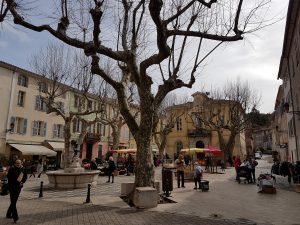 Back to the town that's hosted me for nearly 20 days. Saint Maxime is such a different setup than Vence, it definitely has less history and more money, but it's just as cool. That's the amazing thing about France, you don't have to go far to get a different vibe.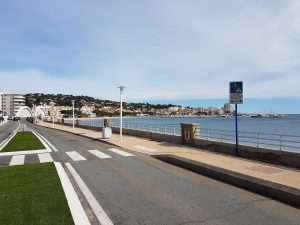 All in all, it was an awesome trip, and a great way to spend a winter! I covered 470 km on this trip (including Spain) for a total of approximately 800 km. Not once during the ~50 hours I spent on these roads in France and Spain did I feel endangered. Drivers were respectful and patient. It's a shame the same can't be said for North America.