After a tough day of trail running yesterday I wanted to do a shorter 'spin' around St-Maxime. Despite heavy legs, I managed a 59km ride with 3800 feet of climbing.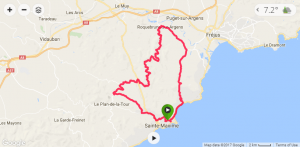 The route start along the Mediterranean Sea. Despite the view, the road can be quite busy/noisy/stinky (LOTS of diesels in Europe!).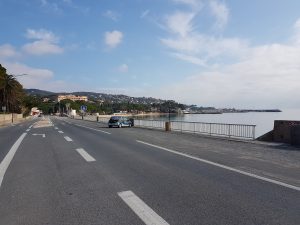 After a short ride along the water I veered north into the hills.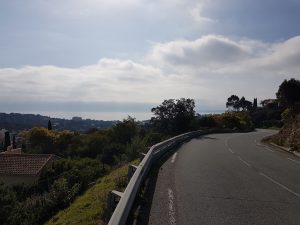 Despite having some amazing road riding in this area, Mountain biking seems to be nearly as popular around here. There's a spot in St-Maxime and 'Azur Bike Park' a little further east.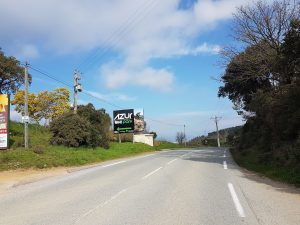 The start of this ride was along some open, somewhat boring roads. Nice biking shoulders as usual. It's not really needed at this time of year, but during the summer months this region apparently becomes insanely busy.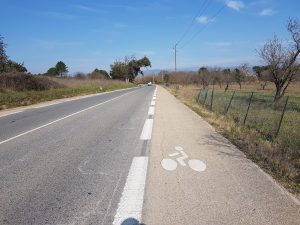 Approaching the town of Roquebrune Sur Argens. In the distance the "Rocher de Roquebrune" with it's distinctive red hue.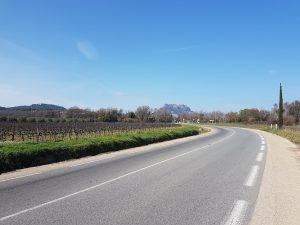 Oldest part of this village dates back to 983 but there are apparently signs of pre-history "Bouverian culture" in nearby caves. I LOVE the tiny streets of these Medieval towns.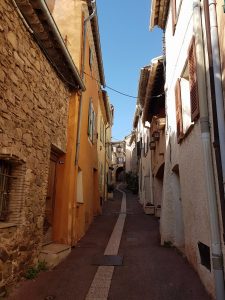 What's left of the town's defense walls – destroyed in 1592/3 by Duke D'Epernon's troops.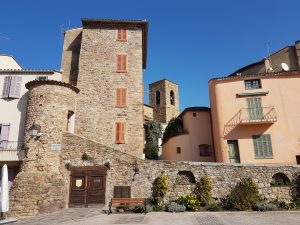 Soon I turned onto yet another quiet forestry road. Neat to see some of the old bridges still intact.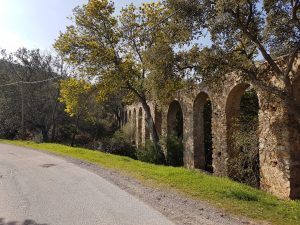 The Mimosa trees were in full bloom.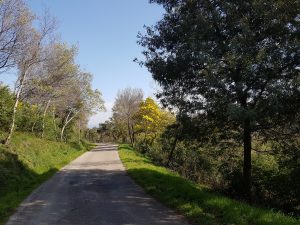 Climbing higher into the park. This road skirted the edge of the valleys while maintaining a very consistent grade for close to 10km.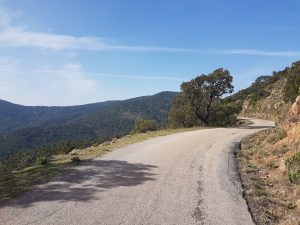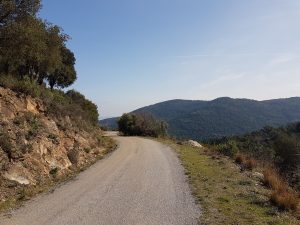 Near the top the grade simply reversed, offering kilometers of easy coasting.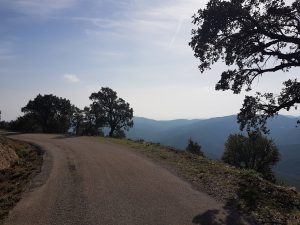 Eventually I turned onto some quiet local farming/vineyard roads. You couldn't build more beautiful cycling roads if you tried!