This will likely be my last postings of this trip. I've covered just about every angle from St Maxime, and combined with heavy legs from trail running, my plans for additional long rides are pretty much done.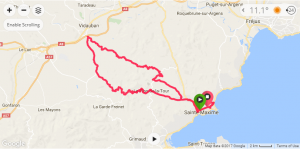 Today's trip took me 68km and 3,500 feet. It was also the first day I've experienced southern France's infamous 'Mistral' winds, which were coming from the North West at about 25kph clip (gusting close to 40kph). I chose to ride clockwise and use the long decent to Vidauban to offset the headwind.
Here's my view every time I head out the door.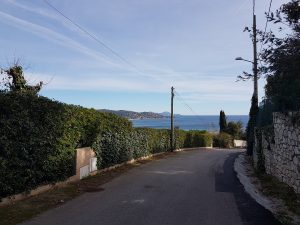 Once again, lots of cycling-specific lanes.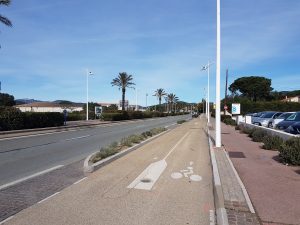 The area is quite dry and warm, as confirmed by the plenty of cactus and what appear to be giant aloe vera plants.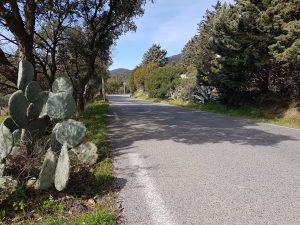 This route didn't disappoint, there were plenty of beautiful twisty & quiet roads. Lots of cyclists were out doing the same, including some younger organized teams (complete with team car).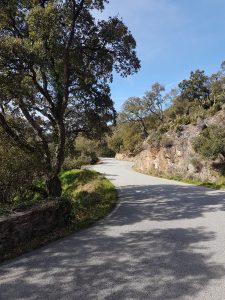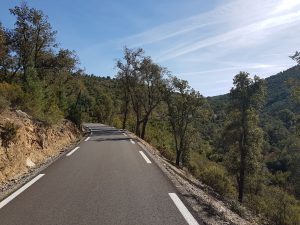 Lovely quiet roads along vineyards.